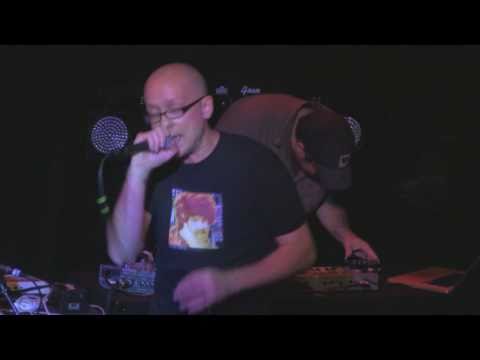 Another month, another blog post. In an attempt to not let this blog stagnate too badly I present to you a video from Supercommuter's first live show in Seattle last month.  Supercommuter is a band I originally became interested in since I'm a huge fan of the nerdcore band Optimus Rhyme, and vocalist Wheelie Cyberman was involved with this new project.    Little did I know that their album would be one of my most favorite from last year, with months going by before the CD was finally ejected from my car stereo.
To say this is chiptune/electronic music with rapping would be a gross understatement.  I'm constantly discovering and hearing new things in these songs even after listening to them dozens upon dozens of times.  I've never been much of a fan of electronic music, but Supercommuter has made me approach it in new ways and I've been seeking out other chiptune artists to listen too.  I'm particularly fascinated with what these talented individuals are doing with old Gameboys.
If you like what you hear stop by their website and buy Suppercommuter's CD.  It's cheap, it's awesome, and all proceeds go to the incredible Child's Play charity.